Welcome To The Futures Trading Mastery Ebook Download Page
To download your copy of the Futures Trading Mastery Ebook, please 'Right Click' on the link below, choose 'Save Target As' from the menu that appears (or 'Save File As' on a Mac), and download the file to your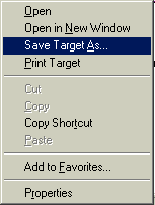 Desktop or somewhere else where you'll be able to find it easily. 
You may even want to create a new Folder on your Desktop called Futures Trading Coach Information and download the file (and others I'll be sending you in the future) into there so you can find them easily :-) 
'Right Click' Here and choose 'Save Target As' (or 'Save File As' on a Mac) to download your ebook
One last thing, have you booked your FREE 30 Minute Personal Trading Consultation with me yet? 
If not, just complete the form below and I'll contact you to arrange the best time for us to talk on the phone or through Skype.
We'll look at your trading in detail and I'll help to get you on the right track during our half hour session together. 
To book your session while there are places available, just fill in this form -
Thank you again for subscribing to our Futures Trading Mastery Course.
To your trading success,
Warmest regards,

Futures Trading Coach.com
Legal Notices
Futures Risk Disclosure | Earnings Disclaimer | Privacy Policy | Website Terms